Beto Cuevas Announced as Special Surprise Guest at Tonight's Myspace Latino "Show Secreto"
Friday, April 11, 2008 at 2:49 p.m.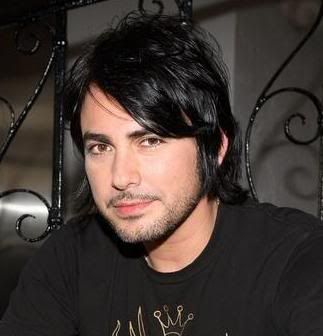 Tego Calderón with Locos por Juana, Circo, and Beto Cuevas
Friday, April 11
Studio A, 60 NE 11th St., Miami.
Show starts at 8 p.m.; free with registration on MySpace
Ages 18+ with ID
305-358-7625, www.studioamiami.com
The folks at Myspace are releasing a full bilingual version of their social networking site, dubbed Myspace Latino. To mark the occasion they are giving free concerts at various major cities around the country, beginning tonight at Studio A in Miami.
The lineup features reggaetón superstar Tego Calderón and the always-popular local favorites Locos Por Juana. As an added bonus, former La Ley frontman Beto Cuevas will be performing a "secret set" of his new solo material.
After 16 successful years with the megapopular rock en español band La Ley, Cuevas is taking a short break from the group to write songs for this ancitipated new project. In the meantime, he's touring the states trying to fine-tune his new, solo style.
"My new songs are very different from what I did with La Ley," says the 40-year-old Cuevas. "They have more of a rock and roll feel, and have a lot more energy."
Still, why leave a popular group like La Ley to pursue a solo career? "It felt good to take a break from the band," he says. "I was in La Ley for 16 years, playing music nonstop. Now I have a chance to start over, with new material and a new style."
That sense of experimentation led him to work with house music visionaries Masters At Work, and resulted in the single "Loud," a definitive stylistic departure. "I'm very proud of that song," Cuevas says. "It's not part of my solo work, but I might sing it at the show. You never know what I' m going to sing."
As for his own Myspace page, Cuevas actually claims to use it. "These last few days I've been uploading pictures and answering some of the notes I get," he says. "Of course, I can't answer every message that I get; it would take me years. I have people that help me update my page, but I'm always checking out what's going on."
With reggaetón, rock en español, and Latin jam, El Show Secreto will bring together genres that usually don't mix. Definitely expect a diverse crowd. -- Jose Dávila
Get the Things to Do Newsletter
Find out about upcoming events and special offers happening in South Florida.
Recommended for You
Powered by SailThru