Chris Bosh's Greatest GIFs
Thursday, February 21, 2013 at 12:15 p.m.
The Daily Look At This! is our daily video and/or GIF of the day.
Today, we feature a grand collection of the greatest Chris Bosh GIFs evaaar!
Because, the haters can suck it. (Especially Little William, or whatever the hell his name is.)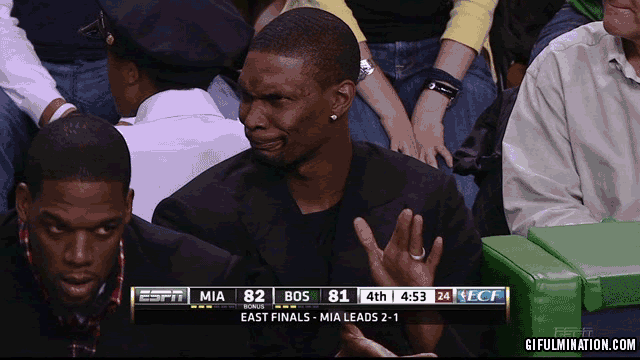 follow Chris Joseph on Twitter
---
---
Get the This Week's Top Stories Newsletter
Every week we collect the latest news, music and arts stories — along with film and food reviews and the best things to do this week — so that you'll never miss New Times Broward-Palm Beach's biggest stories.
In Case You Missed It