In probably what is the least shocking news in the history of everything, former Chicago Bull and current TNT NBA analyst Steve Kerr says that the Miami Heat will fall short of a three-peat in 2014.
In fact, he goes on to say that not only will the Heat not three-peat but that it'll not even make it to the finals for the fourth-straight year.
Who does Kerr like unseating the Heat?
The Chicago Bulls.
Again. Shocking.
In an interview with the Los Angeles Times, Kerr goes on to say teams like the Spurs and the Thunder -- you know, the last two teams Miami beat in the Finals -- the Bulls -- you know, the team the Heat has dismantled in the playoffs every year since LeBron James has been here -- and the Clippers -- you know, the team that isn't even the best team in the West -- all stand in the way of the Heat winning its third-straight title.
But Kerr is not only a basketball analyst. He's also apparently a master of EMOTIONS.
And he says that emotional exhaustion is Miami's biggest foe to keep them from a three-peat.
"Emotionally, it's just exhausting to keep doing it year after year, particularly when you have to deal with everything Miami has to deal with on a daily basis, just the constant critiquing and scrutiny on the team, and then you factor in the injuries with Wade and Bosh and their health.

"I don't think Miami will get out of the East this year."
Keep in mind that Kerr has made his living being a Heat contrarian since the Big Three came together and that pretty much everything he has ever said about the Heat has been utter horseshit.
In 2011, he said LeBron was "more Pippen than Jordan."
Of course, two years later, and LeBron is now pushing MJ as Greatest of All Time.
In 2012, Kerr said the Heat was not a deep team and was at the mercy of LeBron and Wade carrying it because its bench and role players weren't very good.
This was the same team that had Mike Miller, Shane Battier, and Udonis Haslem play huge roles to its finals win over the Thunder.
(That same year, Kerr also said Eddie Curry was a great pickup who could guard Dwight Howard.)
Then in 2013, he picked the Spurs to beat the Heat in the Finals.
NAILED IT.
But hey, keep them predictions and analisiss comin', Kerr!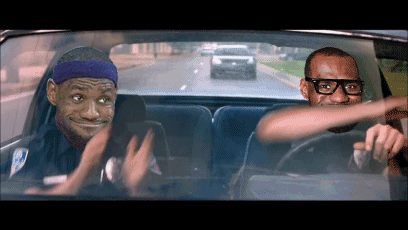 Follow Chris Joseph on Twitter
---
---
Follow @NewTimesBroward