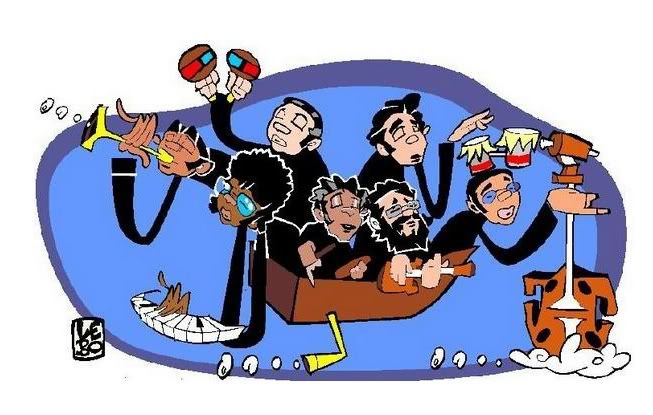 Conjunto Progresso ain't your mama's Cuban jam band. Well...maybe they are. The fact is, the orchestra, specializing in son and Latin jazz, is about as traditional as it gets. Don't let LEBO's artwork emblazoned on their album covers and flyers fool you, they aren't Spam Allstars. And they aren't trying to be.
Their sound is reminiscent of a time when Cuba enjoyed artistic prominence and the stage at the Cabaret Tropicana was revered. Conjunto Progreso's setlist is jam-packed with classic Cuban composers like Ignacio Piñeiro, Miguelito Matamoros, Compay Segundo, Faustino Orasma, Ñico Saquito and Guillermo Portabales. Traditional Cuban Son is where they excel, as their 2005 Grammy nomination for their album Masters of Cuban Son proves.
You can come enjoy their nostalgic vibe this Friday at 11pm, and every last Friday of the month from now on at Transit Lounge. Even if the only nostalgic memory you have about Cuba is hearing your parents say, "Eso no pasaba en Cuba," it still promises to be a good time, and $6 Absolute Mango drink specials promise to make it that much better.
Conjunto Progreso will perform this Friday, February 27th, and every last Friday of the month, at Transit Lounge (729 SW First Ave. Brickell, FL 33130 ) at 11pm.