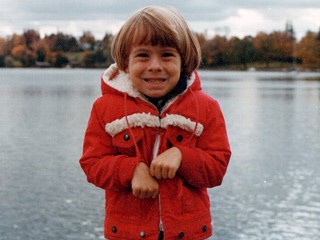 Well, it sure is nice to clear this case from the file room! Ottis Toole killed Adam Walsh, says Hollywood Police Chief Chad Wagner, citing approximately zero nuggets of new information.

This is either some great detective work... or it's a police chief eager to close an infamous, mangled, 27-year-old child abduction case.
Whatever. At least the Walshes seem to have some closure. "Today's a wonderful day," John Walsh told reporters packed into a stuffy room at the Hollywood police station. "We can end this chapter of our lives."
The Walshes have long believed the killer was Toole, who once
confessed
to killing 6-year-old Adam. But then Toole confessed to more than a hundred murders, at least some of which he didn't commit. Toole died of a busted liver in 1996.
Even among his fellow serial killers, Toole was colorful. He dabbled in cannibalism, as well as arson, and had a fling with Texas serial killer Henry Lee Lucas. For more on that pair, check out this
creepy website
by a serial killer hobbyist who describes Toole as a "part-time transvestite and deeply psychotic retard."
Wagner conceded that although much of the evidence against Toole is circumstantial, he believes that had Toole been alive today, the case would be strong enough to hand over to the state attorney's office. "I'm sure people will want to say Dahmer did it. But it always goes back to Ottis Toole."
Click here for the argument, written by New Times' own Bob Norman, that another cannibal, Jeffrey Dahmer, killed Walsh.
Willis Morgan, who has done much to advance the Dahmer theory, attended today's press conference. And, yes, he still insists that Dahmer is responsible. So why does Morgan think the Hollywood P.D. shut the case? "I think they want people to stop bugging them," he said.
-- Amy Guthrie