So that was not at all shocking.
The Miami Dolphins, coming off a throttling at the hands of the Buffalo Bills last week, had a chance at getting back on track this week at home against a Kansas City Chiefs team playing without seven of its starters, including its star running back, that managed to come out and kick us all square in the pills until we puked our collective kidneys.
The Chiefs obliterated the Dolphins to the tune of 34-15 in front of the home crowd, and now it seems that players are fed up, calling out the coaching staff's lack of game-time adjustments and overall suckiness.
See also: 9 Reasons Kansas City Chiefs Fans Are the Worst
In other words, IT WAS PURE MIAMI DOLPHINS FOOTBALL.
Here's what we learned (or, already knew, as it were):
Tannehill isn't the sole reason the Fins suck, but he's not helping Last week, we wrote our declaration that Ryan Tannehill is not the answer at QB this team has been looking for all these years. It took only a week, but it looks like everyone else is coming around to seeing it our way. O HAI TODAY'S SUN SENTINEL.
Yet coming off a week when he took the blame for his own crappiness, Tannehill came out on Sunday and did pretty much absolutely nothing to dispel the notion that he's just not very good. What's worse, Chiefs quarterback Alex Smith -- who is the walking definition of the middling quarterback -- downright made Tannehill look like a bucket of piss in comparison. Where Smith was decisive and sharp, Tannehill seemed befuddled and out of his element. When Tannehill wasn't hitting his targets, he was staring down receivers. And when he couldn't find open receivers, he stood around looking for one until a Kansas City linebacker eventually sacked him. Tannehill lacks the inner clock and overall pretense a successful QB needs. Whether that was knocked out of him last year when he was sacked roughly 7,947 times, we'll never truly know. Either way, something's missing.
Tannehill is on pace for career lows in completion percentage (56.5), passer rating (74.1), and yards per attempt (5.0). That's regression.

— Adam Beasley (@AdamHBeasley) September 22, 2014
Ryan Tannehill under 50 percent passing today -- 19 of 40.

— Armando Salguero (@ArmandoSalguero) September 21, 2014
It's only a matter of time before the fan base starts clamoring for Matt Moore, because the best way to heal an open wound is by rubbing shit on it.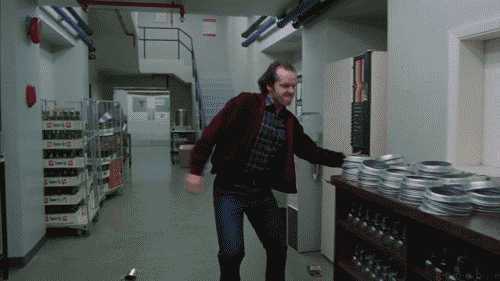 It's Only Week Three and Already Joe Philbin Has Lost the Team
Here are some interestingly disturbing tweets from Dolphins beat writers following the game:
One #Dolphins player tells me "it isn't time to clean house yet but guys are on notice."

— Andrew Abramson (@AbramsonPBP) September 22, 2014
One source says Dolphins players are "beyond furious. Irate" at defensive adjustments and game plan. Not good. At all.

— Adam Beasley (@AdamHBeasley) September 22, 2014
Oh well, look at that. The head coach who had the biggest bullying scandal unravel right under his nose and who used nightly bed checks as some creepy form of motivation during minicamp is now completely losing control of his team.
As we discussed last week, Joe Philbin is terrible.
His Gomer Pyling of the Dolphins continued on Sunday with some inept decisions and clock management, and now his doofiness is rubbing players the wrong way.
No doubt he'll derp his way through another news conference this week as he explains that his team needs to play better.
Dolphins have been good for only a quarter Which leads us to this... take away the third quarter against the Patriots in week one and the Dolphins have been a heaping mound of discarded ass on offense this season so far.
Dropped passes, atrocious quarterbacking, and the play calling -- oh that play calling. Just when we thought we had shed the nightmare of Mike Sherman, we get draw plays called on third and tens and screen plays called third and long.
Last two Dolphins drives: 6 plays, 6 yards.

— Adam Beasley (@AdamHBeasley) September 21, 2014
At least the pass rush is fun to watch
— Alex Ferrer (@GOBBLEX239) September 21, 2014
Send your story tips to the author, Chris Joseph. Follow Chris Joseph on Twitter
If you like this story, consider signing up for our email newsletters.
SHOW ME HOW
X
Newsletters
---
---