In what has become the perfect storm of face-smashing dunks, fearsome jumpers, and all-around hardwood awesomeness, Florida is right now, officially, the mecca of basketball.
Thanks to the Miami Heat, the Miami Hurricanes men's basketball team, and the rise of the mightiest of underdogs in Florida Gulf Coast University, all the world has its eyes on a place that has historically been known as a football state.
Also, Jim Larranaga dancing is probably the greatest thing ever.
The amazeballs came crashing into all our faces on Sunday, when the Miami Heat started things off by demolishing the Charlotte Bobcats 109-77 to keep its epic winning streak alive at 26 straight victories.
LeBron James dropped 32 points and ten assists and was just two rebounds away from recording yet another triple-double, as the Heat scrotum-stomped Michael Jordan's boys with a 26-5 onslaught in the second half to move seven games closer to the all-time NBA record of 33 wins in a row.
After the game, an all-white-suit-clad Dwyane Wade, who sat out with a bruised knee, hijacked the postgame interview with LeBron, which was also videobombed by Karate Bosh:
Meanwhile, the Florida Gulf Coast Eagles have been making history of their own while obliterating NCAA brackets into a smoldering heap across the nation.
FGCU not only shocked the world on Friday when it took down number-two-seeded Georgetown 78-68 by unleashing a flurry of dunks; it also then put everyone on blast by becoming the first 15 seed ever to advance to the Sweet 16 by face-wrecking number-seven San Diego State 81-71.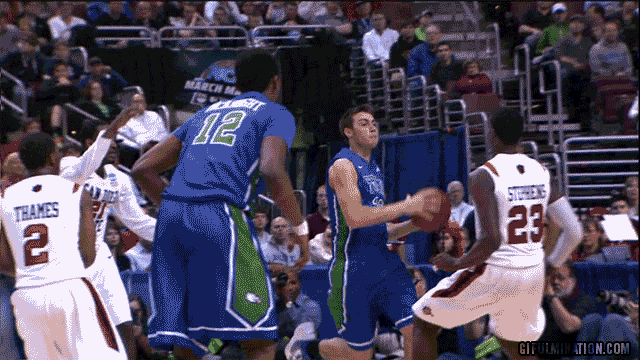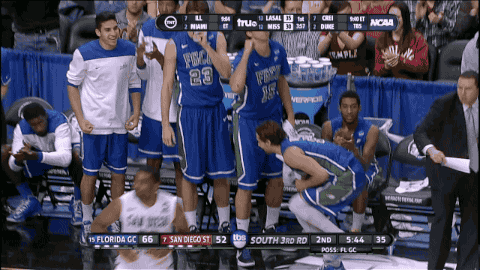 Then, of course, it's all about the U, as the Canes continue to perform towering acts of ball-crushing amazingness, fighting off a feisty Illinois 69-63 to advance to the Sweet 16 themselves.
We Believe Local Journalism is Critical to the Life of a City
Engaging with our readers is essential to New Times Broward-Palm Beach's mission. Make a financial contribution or sign up for a newsletter, and help us keep telling South Florida's stories with no paywalls.
Support Our Journalism
Behind Shane Larkin's timely threes and Rion Brown's thunderous 21 points, the Canes make the trip to the round of 16 for just the second time in school history.
The win not only sets up a matchup against Marquette to advance to the Elite 8 but it gave us Jim Larranaga DANCING AWESOMENESS!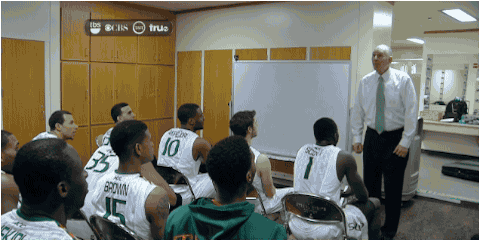 />
LeBron James wrapped up the awesomeness of the entire weekend succinctly:
Somebody told me Fla was a football state! Wouldn't be able to tell right now. Congrats to The U(of course), Fla Golf Coast and UF!! #Hoops
Oh yeah, and the Gators won too. So there's that.
HAIIII-YAHH!!
follow Chris Joseph on Twitter

---
---